Welcome to the community showcase, where we'll be highlighting some of our favorite amazing projects, activities, and other fan works created by Guild Wars 2 players from all over the world!
Taimi may be small, but her genius and determination are larger than life. This portrait by olie-artist captures her spark.
No matter what else you carry on your person while gliding—glider wax, a patch kit, dyes, or a handful of extra feathers—there's nothing more essential than sweet tunes to fly to. Gears2Gnomes has the right idea!
This excellent Primeval armor cosplay by zawarldo looks like it's ready to stand up to bloody battlefields, punishing treks in the jungle, and even conventions!
There's always room for mushrooms! This pleasantly round sylvari design by gimmiesylvari is cute enough to eat (but he's modeled after a toxic mushroom, so don't).
Neon colors are back in style, and the asura are naturally on the cutting edge of techno-inspired fashion, as seen in this piece by krizzakrizza!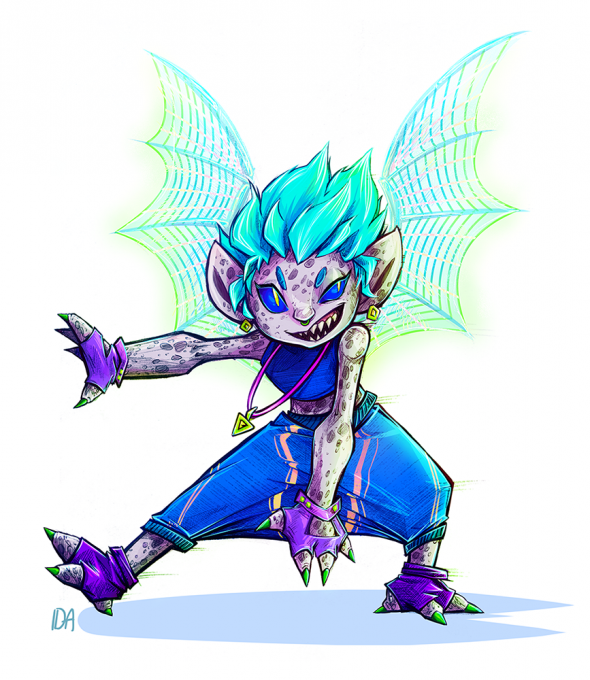 You haven't lived until you've seen a charr with a giant hammer leaping toward you on rocket boots—and it probably wouldn't bode well for your chances of living long afterward. This dynamic picture by legionnaireintraining of their character Zurena Snapbark tells the story of a character who is definitely not to be trifled with.
We love seeing fans' works of art, creativity, and community organization from around the world. Keep up the excellent work! Hungry for more Guild Wars 2 fan projects? Ready to show off your own? Head to the official Guild Wars 2 Tumblr and read up on the submission guidelines! You can submit your works via the Guild Wars 2 Tumblr, send us a tweet @GuildWars2, or share on the official Community Creations subforum.