We've partnered up with some our fans to showcase their creative and exciting Guild Wars 2-inspired content on the official Guild Wars 2 Twitch channel. Check out next week's schedule below!
Streams for the Week of 8 August
Tuesday, 9 August
Back to Start (by Ashuvidz) (French)
7:00 PM UTC (12:00 PM Pacific Time)
Ashuvidz takes you along to experience the game from a new, Play-for-Free player's perspective.
Wednesday, 10 August
GuildNews Podcast (by Sputti) (German)
5:00 PM (10:00 AM Pacific Time)
The week in review with the GuildNews crew.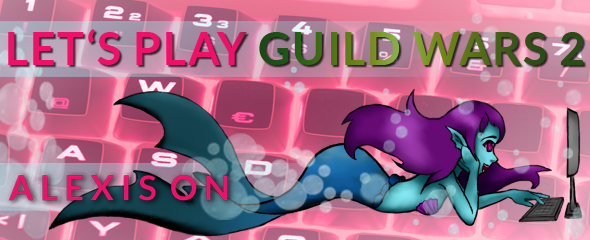 Guild Wars 2 with AlexisON (by AlexisON) (German)
7:00 PM (12:00 PM Pacific Time)
Explore Bloodstone Fen and its many achievements with AlexisON.
Thursday, 11 August
The Guild Wars 2 Art Show (by RHKim) (English)
7:00 PM UTC (12:00 PM Pacific Time)
Art just got wild! Join RHKim as she goes full throttle on speed painting.
If you need help converting times into your own time zone, you can use this tool.
Thank you for watching!