We've partnered up with players to showcase their creative Guild Wars 2-inspired content on the official Guild Wars 2 Twitch channel. Read on for this week's scheduled programming, and don't forget to check out the Guild Wars 2 category on Twitch for more great streams!
Streams for the Week of 16 September
Wednesday, September 18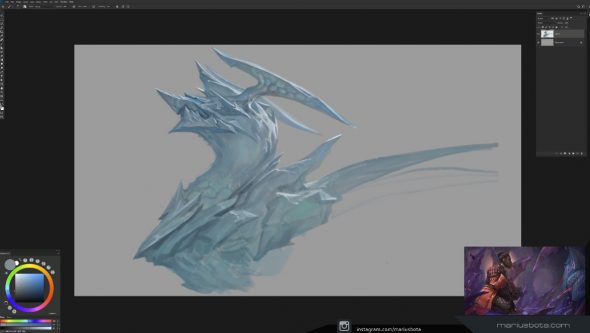 The Guild Wars 2 Art Show (by Marius Bota)(English)
7:00 p.m. UTC (noon Pacific Time)
Watch Marius Bota create art on this week's show!
Thursday, 19 September
ArenaNet Livestream: Let's Play Guild Wars 2 World vs World (English)
10:00 p.m. UTC (3:00 p.m. Pacific Time)
Join the World vs. World development team in the Mists for their weekly stream. This week they'll be playing on NA servers.
Friday, 20 September
ArenaNet Livestream: Guild Chat (English)
7:00 p.m. UTC (noon Pacific Time)
Have you played through The Icebrood Saga's prologue episode? Then it's time for Guild Chat! Host Rubi Bayer and her developer guests will discuss the making of "Bound by Blood" (with spoilers).
If you need help converting times into your own time zone, you can use this tool. Thanks for watching!