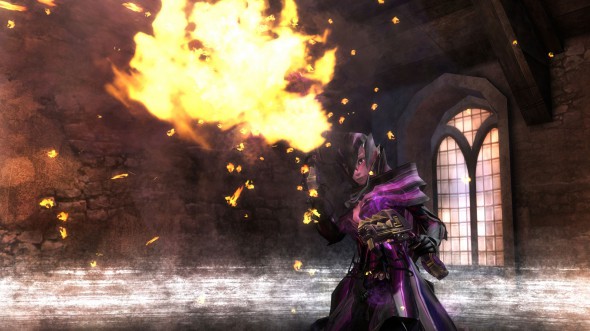 It's time to rally your guildmates and prepare for battle! On 5 and 6 November Academy Gaming will host an open sign-up, single-elimination conquest tournament with capacity for up to 64 teams per region. The teams that emerge victorious stand to win legendary weapons, precursors, gems, and legendary crafting materials, among other prizes.
Tournament Details
North America: 5 November at 6:00 PM UTC (11:00 AM Pacific Time)
Europe: 6 November at noon UTC (5:00 AM Pacific Time)
The first three rounds of the tournament (Ro64, Ro32, Ro16) will not be streamed live. Round eight and onward for each region will be livestreamed on the official Guild Wars 2 Twitch channel.
Additional information, including the official rule set for the event, can be viewed by visiting the sign-up links in the section below.
How to Sign Up
Registration for both regions will open 12 October at 5:00 PM UTC (10:00 AM Pacific Time). Teams who do not make the initial 64 registrations will be put on the reserve list and can compete if there are any no-show teams the day of the event.
North American Tournament of Legends: 5 November
European Tournament of Legends: 6 November
Tournament Prizes
All prizes are awarded PER player.
1st Place: Choice of legendary weapon (excluding Eternity and legendary weapons introduced in or after the launch of Guild Wars 2: Heart of Thorns™), 4000 gems, 2 Black Lion Claim Tickets, choice of permanent finisher, 1 Mini Llama
2nd Place: Choice of precursor weapon, choice of Gift of Mastery or Gift of Fortune, 2000 gems, 2 Black Lion Claim Tickets, choice of permanent finisher, 1 Mini Llama
3rd Place: Choice of Gift of Mastery or Gift of Fortune, 2 Black Lion Claim Tickets, choice of permanent finisher, 77 Mystic Clovers, 1 Mini Llama, 800 gems
4th Place: Choice of Gift of Mastery or Gift of Fortune, 2 Black Lion Claim Tickets, choice of permanent finisher, 1 Mini Llama
5th through 8th Place: Choice of Gift of Magic or Gift of Might, 1 Black Lion Claim Ticket, choice of permanent finisher, 1 Mini Llama
9th through 16th Place: Choice of permanent finisher, 1 Mini Llama
17th through 32nd Place: 1 Mini Llama