F

riend/ship

s

For this year's Friend/Ships celebration, we're partnering with Seize the Awkward to encourage friends to reach out and start a conversation about mental health, particularly if a friend is struggling or going through a tough time. Creators like Billie Eilish, Markiplier, Liza Koshy and Noah Cyrus are telling their stories about supportive friendships, and we want to hear yours, too! Tell us and Seize the Awkward about a time you've helped a friend in need, or a friend has helped you.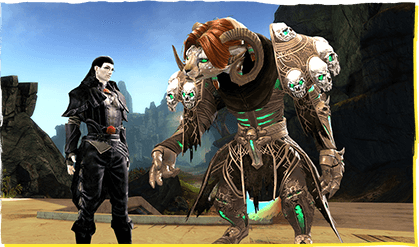 Friends Forever in Tyria Contest
Get Your Own NPC!
Your friendships are legendary. We'll create in-game open world characters inspired by the grand prize winner and a friend of their choice!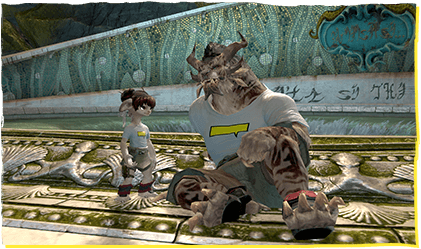 Show your support in game with a free seize the awkward clothing outfit!
Don't forget to pick up yours from the Black Lion Trading Company this month.
Your Stories