We've partnered up with some our fans to showcase their creative and exciting Guild Wars 2-inspired content on the official Guild Wars 2 Twitch channel. Check out next week's schedule below!
Streams for the Week of October 3
Tuesday, October 4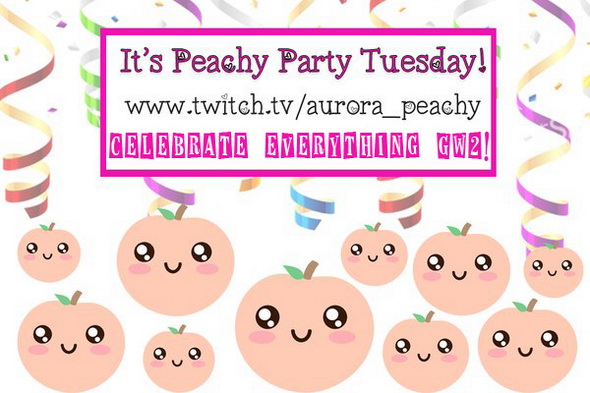 Peachy Party (by Aurora Peachy) (English)
09:00 AM Pacific Time (UTC-7)
Join Aurora Peachy for an exciting Guild Wars 2 Party! Players will be discussing the latest game update.
Thursday, October 6
The Guild Wars 2 Art Show (by Rin Elenika) (English)
Noon Pacific Time (UTC-7)
We're happy to welcome back Rin Elenika to the Guild Wars 2 Art Show! Don't hesitate to stop by and ask her your art-related questions as she creates new artwork.
You can also find all the previously created artworks on the Guild Wars 2 Art Show Flickr Album.
If you need help converting times into your own time zone, you can use this tool.
Thank you for watching!