Looking to satiate your competitive urges? We've got you covered. Whether you want to watch some high-level gameplay or jump into the action yourself, we've got Guild Wars 2 tournaments and PvP events heading your way that should hit the spot!
For European players, every Thursday at 11:00AM PST (19:00 GMT) the Electronic Sports League (ESL) hosts a best-of-three tournament open to any team that wishes to sign up, with the first and second place teams taking home gem prizes. This is a great opportunity to get your feet wet in the Guild Wars 2 competitive scene! Learn more about ESL's Weekly Cups on our forums.
On Friday, January 24, the European Gw2match.net Champion of the Mist Tournament will be kicking off, covered live in three different languages! There's still time for your team to sign up – but you'll have to move quickly! Visit the PvP forums for more information.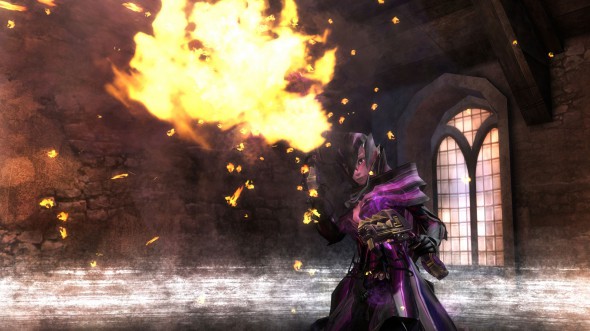 Make sure to catch the much anticipated Good Fights Invitational on Saturday, January 25. Top teams from both North America and Europe will be duking it out for a share of the gem and gold prize pool. The road to victory will be long and hard-fought for the competitors – it should be a great show! Check out the Good Fights forum thread for more information.
If you'd like to win something more tangible than gems, there's still time to sign-up for the vVv Gaming Kings of the Mists 2 tournament, which is open to both North American and European players. The first place team from this tournament stands to win thousands of gems and tons of gaming gear, provided by SteelSeries. There will also be gem giveaways for viewers during the event , so there's no reason not to attend! Find out more information about the tournament on our forums.
Last but not least, Mistpedia.net will host a month-long invitational starting February 1 that runs through March 2, featuring weekly games for both North America and Europe. It's an open-bracket for up to 16 teams, so sign-up quickly to reserve your spot! You can find more information on the event right here.
We hope to see you and your teams involved in these events. Stay informed of the latest and greatest events in the PvP community through the PvP Events subforum and by watching Ready Up, the bi-weekly Guild Wars 2 PvP show.
-Josh "Grouch" Davis